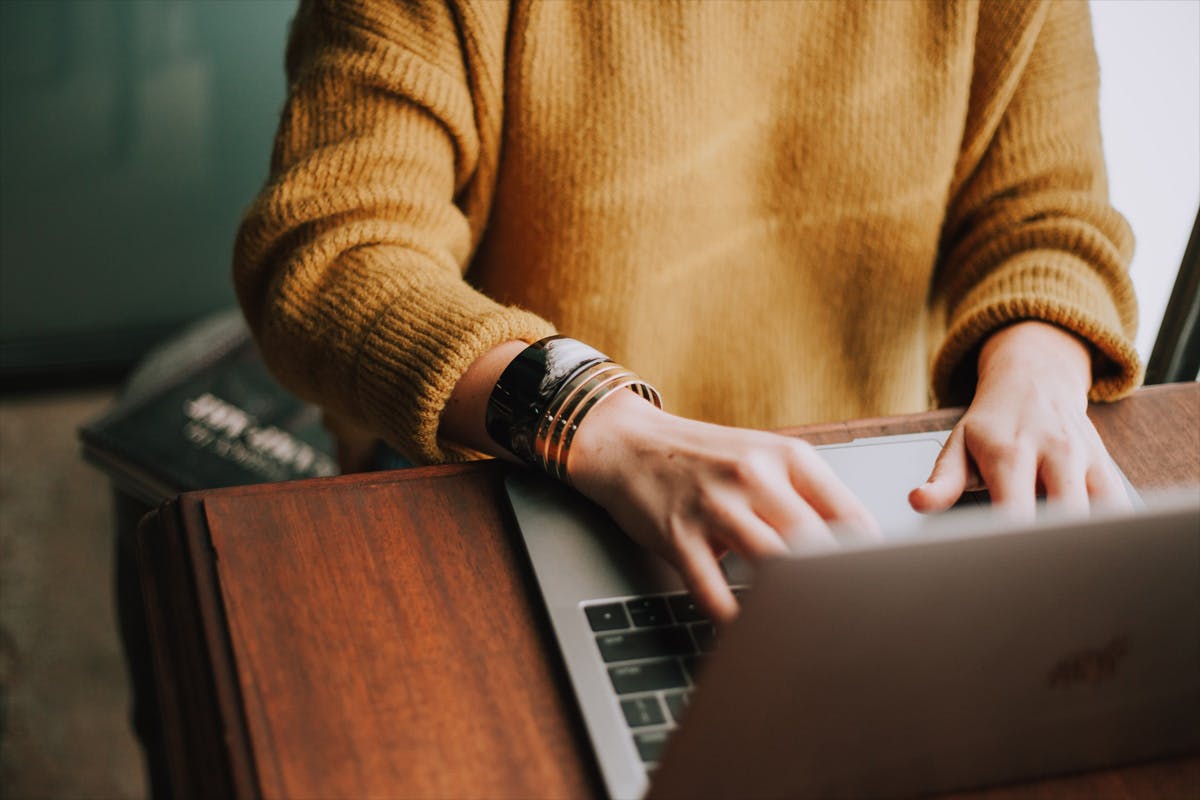 Finding work from home jobs is much easier than it used to be. At one time, people would have thought you were insane if you said you work from home. However, in recent years many companies have transitioned to allowing employees to work from home and this number continues to grow. 
Whether you're starting your own freelance business or looking to work for an amazing global company from a location of your choosing, Justremote.co has a lot of flexible remote work positions that can be applied for today. 
That said, let's take a look at some of the best job positions that offer well paid work from home opportunities! 
1. Social Media Manager
If you have a solid understanding of social media and how to generate attention, you could find a social media manager job. These people create, schedule, and upload content to a business's social media page. It's important to understand marketing, PR, and a bit about content creation. 
2. Frontend Developer
Frontend developers are the people who bring all the crazy technology to the forefront for people like us to use. They take design files/briefs and convert them into webpages readable by browsers using HTML, Javascript and CSS. This job requires advanced skills, so you'll want to get studying on your own or find an online course to help. 
3. Backend Developer
A backend developer builds the underlying services and API's that power software or websites. These people create the core components of the software, and they're generally responsible for maintaining and servicing it as well. This job requires a high level of knowledge, so you'll want to educate yourself on the skills necessary and perhaps look at learning Python, Javascript or Java. 
4. Mobile App Developer
There's always a need for skilled mobile app developers, and what you do depends entirely on the amount of experience you have. For the most part, developers create, maintain, and implement source code for iOS and android based devices using languages like Swift, Java/Kotlin and React Native. 
5. Digital Marketing Manager
Digital marketing covers a wide assortment of careers and specialties, so this can be approached in many different ways. The role of a digital marketing manager is to help another business generate more attention online. Some do this through Facebook advertising; some use Google Ads and some Youtube. There are also digital marketing professionals who use free SEO tactics or influencer marketing to grab people's eyes. This job requires extensive marketing knowledge and understanding sales psychology helps as well. 
6. Content Writer
Becoming a freelance writer is one of the easiest and fastest ways to jump into the work from home world. If you have knowledge about any subject, people will pay you to put that knowledge on paper. Many freelance writers make around $35,000-$40,000 right away, with many making as much as $100,000 per year. 
7. Editor
Once you become an experienced content writer, you can transition over to an editor for more pay. Editing isn't only for large firms, ad agencies, or PR; even small businesses that operate a few websites will want an editor to keep track of their content. You could always get hired by a content marketing company and lead a team of writers as well. 
8. HR Professional
Many companies have started to outsource components of their human resources as well. If you enjoy helping people to succeed then you might enjoy work as a work from home HR professionals. Prior education and experience are typically required for this job.
9. Virtual Assistant
Becoming a virtual assistant is another great way to jump right into the work from home space. These jobs don't always require previous experience, and there are many things you can do. Virtual assistant can mean anything. Gather some of your most considerable skills and find someone who needs help with those things and boom, you've got yourself a job. 
10. Graphic Designer
People will always need someone to design logos, brochures and more. If you have a creative side, you could easily make a career as a work from home graphic designer. 
11. Animator
Can you create animation for video games, TV or websites? If so, you could make it happen as a freelance animator. Some of these jobs pay exceptionally well, and if you have a bit of experience, you should have no problem jumping right in. 
12. Illustrator
Companies and brands are continually looking for great illustrators to visualize their ideas and products. If you have experience with photoshop or even pen and paper illustration then there may be an opportunity for you to find work from home positions in this field.
13. Sales Manager
Many sales teams are outsourced from home now, as well. Companies are saving money on infrastructure by not having to have a room full of 100 salespeople. As a result, there is a need for a remote sales managers to pilot teams. If you have great leadership skills and you know how to manage a remote teams, this might be the perfect job for you. 
14. Digital Project Manager
As with a sales manager, many employees, in general, are working from home, and these businesses may need someone to pilot the remote ship. Digital project managers make anywhere between $25-$50 per hour, so keep your eyes peeled for these gigs. 
15. Product Marketing Manager
Produce marketing managers often sit across both the product development and marketing of digital websites and apps. They help to guide the creation of digital products and think of creative ways to market and build traction for their company. This position typically requires previous experience but the pay can be great if you build up your experience levels. 
Closing Thought
We're lucky to live in a world with no shortage of work from home jobs. Drop the commute, untie your tie, and throw on a pair of sweatpants because it's time to get to work. 
Check out justremote.co for all the best paying work from home jobs!